We are very pleased to announce our collaboration with RETIGO Ovens!
RETIGO is a privately owned, European manufacturer of combi-ovens based in the Czech Republic. It was founded in 1994 and is one of the last independent, premium combi-oven manufacturers in the world today. Currently operating in 70+ countries worldwide, Retigo is simply known as the Combi-Oven Specialist. A recent expansion of the new manufacturing hall expands our capability to produce 15,000 ovens per year. Modern design and cutting-edge technology produce the most intuitive and simplest- to-operate combi-oven on the market today.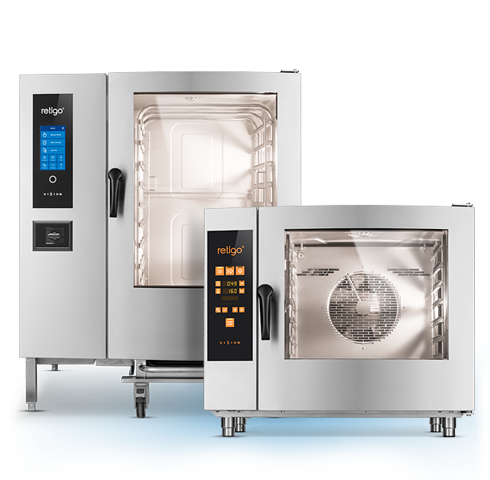 RETIGO customers include Hotels, Restaurants, Retail and Wholesale Bakeries, Convenience Stores, K-12 Schools, Colleges and Universities, Corporate B&I, Healthcare, Recreational Food Services, Food Trucks, Ghost Kitchens, Convention Centers, Corrections, Regional and National Multi-Unit Chain Operators, and many more.